MCLDA LOCAL SPEECH CONTEST!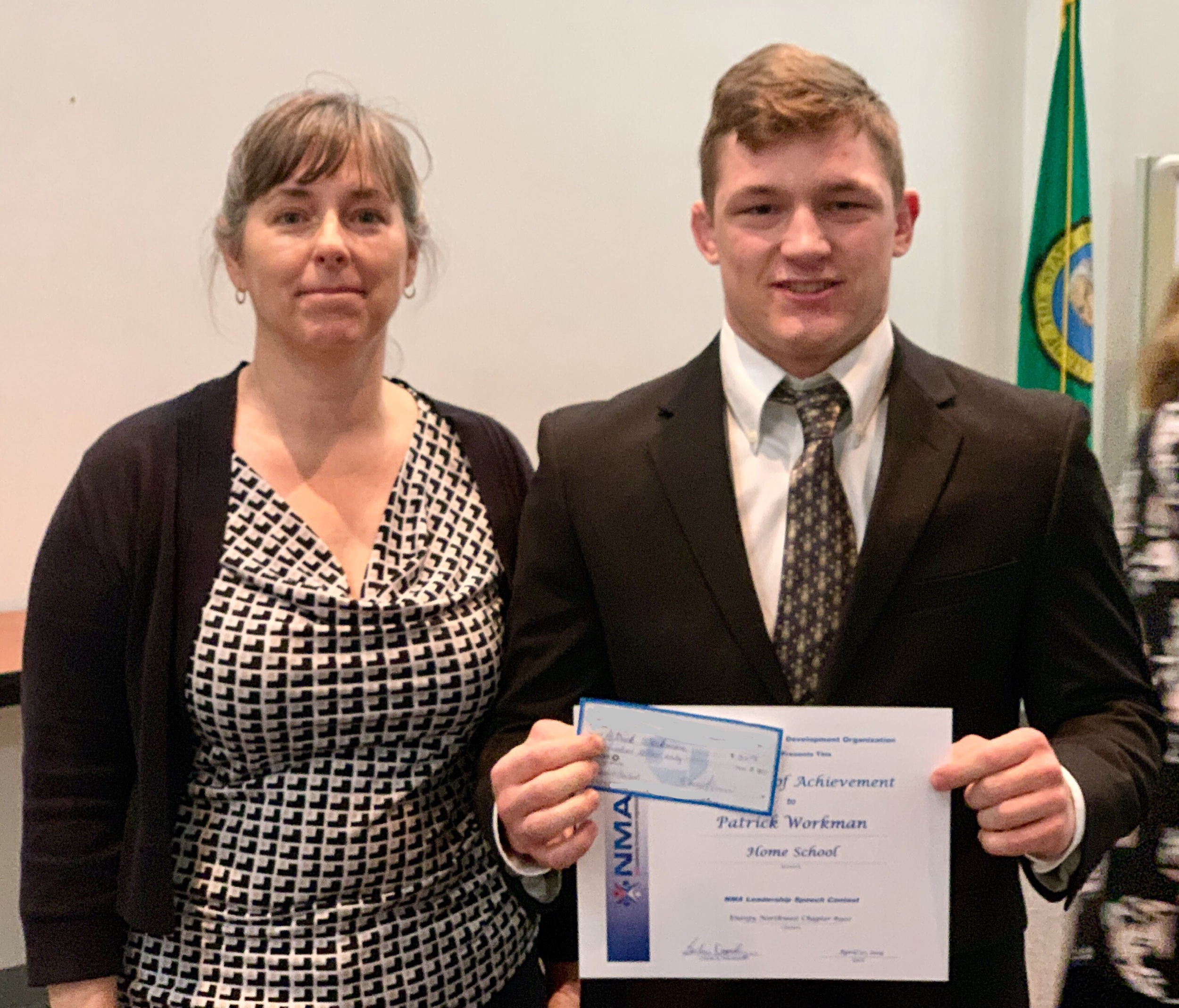 COuncil Speech Contest winner Patrick Workman
Patrick will go on to the NMA Conference in Portland, Oregon this October where he will compete for a $4,000 top prize.
The MCLDA and Energy Northwest NMA Chapters will help Patrick in his pursuit of a win by covering his travel expenses while he participates in the national conference.
Great job Patrick!