Jessica Morales is a Waste Management Representative/Project Manager for Jacobs. With more than 20 years of Management and leadership experience in various industries Jessica Morales held various management and project management roles at White Shield Environmental in Pasco, WA, Procurement Technical Assistance Center in Seattle WA, Sealaska in Anchorage AK, and ABC Inc in Pasco, WA. In these positions, Jessica has been responsible for many specialty projects including, environmental, Waste, IT, construction, infrastructure, and demolition.
Jessica Morales holds a Master in Organizational Management from southwest University, a Bachelor Arts in Business Administration from Southwest university, and an Associates of Arts in Project management. Jessica Morales is a Certified Manager.
Jessica Morales is giving back to the local community by volunteering to local nonprofit organizations. She is the chairman of the board for the Columbia Basin College Project Management program, a board member of the University of Washington Foster School of Business, and volunteers for Junior Achievement as a class room teacher. Prior to that she was the VP of Operations as well as the Executive Vice President for MCLDA.
JEFF BISPING
Chairman of the Board
Jeff Bisping is a Chemical Engineer at Tradewinds in Richland, Washington. He is currently contracted to Flour Idaho in their certified Transuranic Waste Program. With more than 20 years of technical and management experience in various DoD, DOE and commercial power sites. x Jeff has held various engineering positions the Naval undersea warfare center in Keyport WA, Army research Laboratory at White sands missile range, NM, Hanford in WA, Idaho national Laboratory in Idaho Falls ID, and worked for Westinghouse at their Commercial reactors in Augusta, Georgia. In these positions, Jeff has been responsible for engineering activities including failure analysis, atmospheric fluid dynamics, Quality assurance engineering, Transportation and certification of Transuranic waste. Jeff has been the subject matter expert at the Hanford site for transuranic chemical and oxidizer evaluation.
Jeff Bisping holds a Bachelor of Science in chemical engineering from New Mexico State University with minors in math and environmental management. Jeff Bisping is qualified in process engineering by CH2M Hill, transportation certification official, waste certification official by Idaho National laboratory, Chemical compatibility expert by the CHPRC, Quality Engineering by the Westinghouse Electric Company and a certified manager (CM) by the institute of Certified Professional Managers. He also holds a qualification as an Enhanced Acceptable Knowledge Expert for Transuranic Waste for Fluor Idaho, at the INL Jeff Bisping is also a member of the American Institute of Chemical Engineers (AIChE).
Jeff Bisping is giving back to the local community by volunteering to local nonprofit organizations. He was on the Board of Directors for MCDLA for a year before he became Chairman. He also does fund raising for Special Olympics, the MS Society, the Down syndrome Association of Mid-Columbia and Strides therapeutic center.
VACANT
Executive Vice President
BARB HISAW
Member Relations VP
Barb Hisaw is an Operations Specialist at CH2M HILL Plateau Remediation Company's Waste and Fuels Management Project. With more than 35 years of technical and leadership experience in various nuclear industry positions, such as, Quality Control Inspector at Sandvik Special Metals, Nuclear Process Operator at Rockwell Hanford Company, Nuclear Materials and Safeguards and Security Specialist at Westinghouse Hanford Company, Requirements Management Lead at Duke Engineering and Services, as well as, a Project Procedures Lead for Fluor Daniel Hanford and Fluor Federal Services.
In these positions, Barb has been responsible for activities including nondestructive assay, surveillance, aqueous makeup chemistry, decontamination of facilities, nuclear material accountability, risk assessment, access control, requirements' documentation and assessment, procedure development and control, job hazard analysis, safety issues and ideas coordination, as well as, corrective action tracking.
Barb Hisaw holds Certified Manager (CM) and Procedure Professional Association (PPA) Certifications.
Barb is giving back to the local community by volunteering to local nonprofit organizations. She was on the Board of Directors for the Tri-Cities Amateur Hockey Association serving as Treasurer and Coach. Barb has also served as Past President, Past Board of Directors, and is the current Vice President of Member Relations for the Mid-Columbia Leadership Association (NMA, Chapter 395).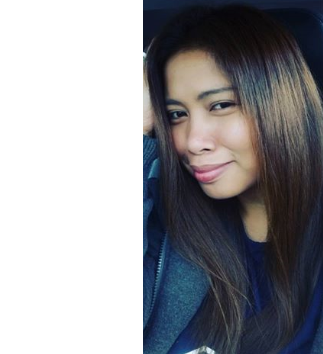 FLOREINE TURLINGTON
Professional Development VP
& Acting Communication VP
A servant Leader, an intelligent Learner, an impromptu Artist, a nurturing Mother, a loving Wife, an existential Philosopher, a proud Certified Manager (CM) and Project Management Professional ( PMP), and a creative Game Changer. A compassionate, optimistic, and a passionate person. She believe in platinum rule: "Treat others the way they would like to be treated." She has a diverse and vast experience in training and adult education. Educating, informing, and training people is not just a career but a passion and a vocation for her.
A certified Safety Instructor for the Red Cross, a Caseworker for Service to the Armed Forces American Red Cross, and an International Law of War Disseminator for International Committee of the Red Cross. She was a College Instructor in various Universities in the Philippines. Worked in Hong Kong as a Human Resources Consultant and an Outsource Manager. Presently she is the Engineering Training Coordinator for WRPS. Driven by an unquenchable curiosity about art, philosophy, a need to live happily and to touch other people's lives.